Looking for an exclusive experience on the French Riviera? The Residence First Croisette is an exceptional address for your luxury rental in Cannes. For dream holidays in Cannes, just a short walk from beaches, or for the organization of your professionnal events on foot from Palais des Congrès à Cannes.


RESIDENCE FIRST CROISETTE, AN EXCEPTIONAL ADDRESS IN CANNES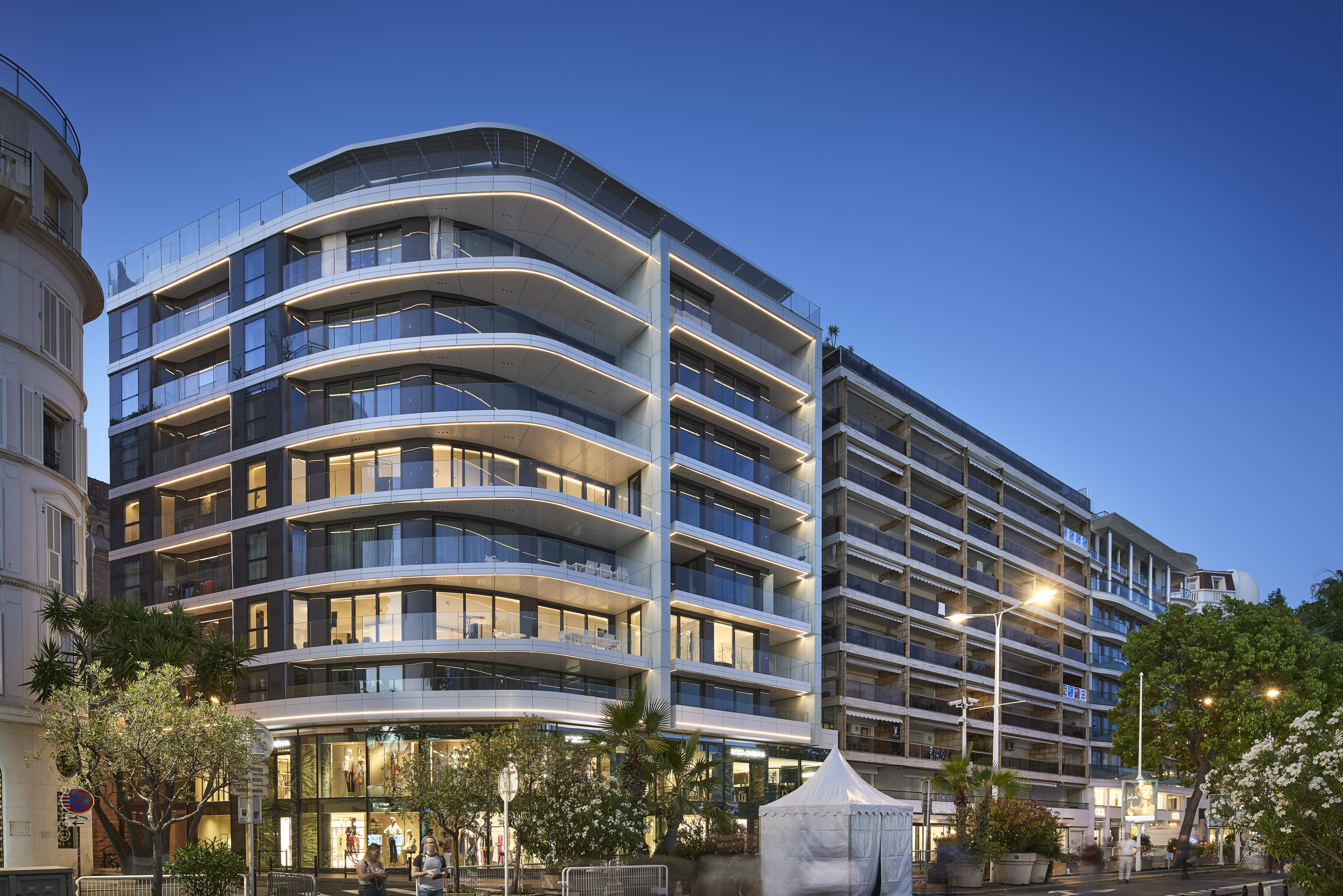 PRESTIGIOUS APARTMENTS OF THE RESIDENCE FIRST CROISETTE


Located within a luxury new residence in Cannes, in front of the Palais des Festivals & des Congrès the Résidence First Croisette offers 8 apartments upscale with hotel services to the seasonal rental, congress and holidays.
With its architecture, contemporary style and state-of-the-art facilities combined with high quality hotel services, these 8 luxury apartments have all the elements for an unforgettable vacation or for a professional stay in Cannes during events such as MIPIM, LIONS, Film Festival, Tax Free.

All the prestigious furnished apartments offer generous spaces and a bright atmosphere with a modern and refined decoration.

The large living rooms with three large bay windows open onto one of the most beautiful views of Cannes, the Suquet district, the old port and the Croisette.


THE DIFFERENT CATEGORIES OF APARTMENTS OF THE RESIDENCE FIRST CROISETTE :
- Apartment 94 m² - 114 m² / Terrace 8 m² / 3 rooms / 2 bedrooms / 2 bathrooms
- Apartment 150 m² - 172 m² / Terrace 15 m² / 4 rooms / 3 bedrooms / 3 bathrooms
- Apartment 231 m² / Terrace 24 m² / 6 rooms / 5 bedrooms / 5 bathrooms
- Apartment 395 m² / Terrace 38 m² / 7 rooms / 6 bedrooms / 6 bathrooms
UPSCALE SERVICES AT THE FIRST CROISETTE RESIDENCE
For a moment of relaxation, take advantage of its private spa with sauna, hammam, massage room, snow cabin, ice shower, etc.

First Croisette Residence also has a gym that is open all day and has the latest high-tech equipment. It's a great way to stay in shape during your stay in Cannes.The

This luxurious residence offers its guests very high quality hotel services. In order to satisfy everyone's preferences, the First Croisette residence offers included hotel services:
- Luxury concierge service and 24/7 security
- Linen & daily housekeeping service
- Local hospitality products
- Breakfast or meal service upon request
- Fitness center with spa, sauna, jacuzzi


LUXURY VACATION RENTAL IN CANNES, " LA RÉSIDENCE FIRST CROISETTE " A UNIQUE EXPERIENCE


LUXURY STAY IN CANNES
Are you looking for a luxury vacation rental with a sea view in Cannes? With hotel service and 24/7 security, a luxury apartment, within walking distance of the beaches and the Palais des Congrès?

Do not hesitate to contact Impact Real Estate agency, 45 La Croisette, Cannes.

During your vacation or your next weekend in Cannes, let yourself be tempted by the First Croisette experience.

For your event rentals and congresses in Cannes, receive your partners and clients in the most prestigious hotel residence of the Croisette.

Some apartments of the First Croisette residence are still available for the MIPIM, Lions, Cannes Festival and Tax Free. We are also opening reservations for the 2022 Yachting Show and other events in Cannes.


All you have to do is book! The prestigious real estate agency IMPACT and the First Croisette team will take care of everything!